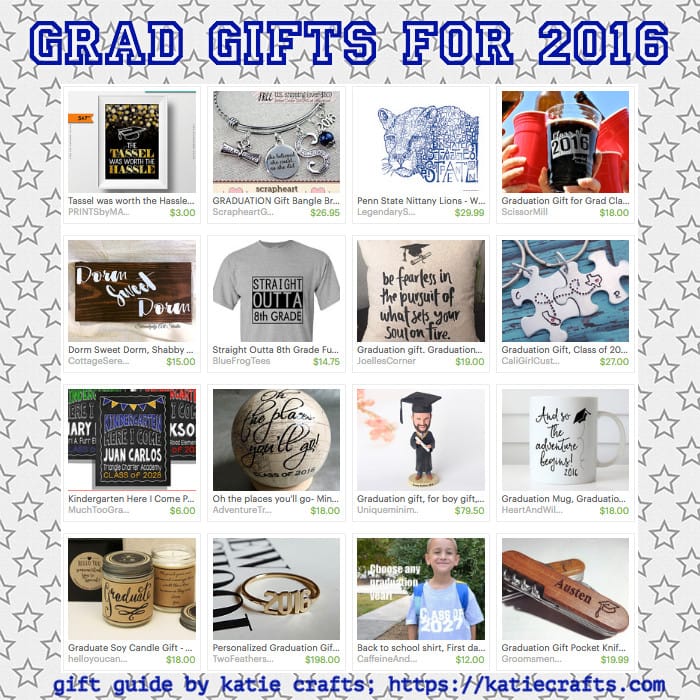 This month is Graduation month for tons of students! They are moving on to a new school in the Fall, or perhaps are done all together! No matter where they are in life, let us celebrate their hard work and accomplishments with some seriously awesome handmade gift ideas. Check out what made my "gifts for grads" list for 2016.
Whether you are headed to a party for a high schooler going on to college, a college kid saying goodbye to his dorm days, or just a little one moving from Kindergarten to first grade, there is something for everyone on this list. Snag one before all the grad parties begin! Shop the original treasury on Etsy. 
Which graduation gift do you like the best?