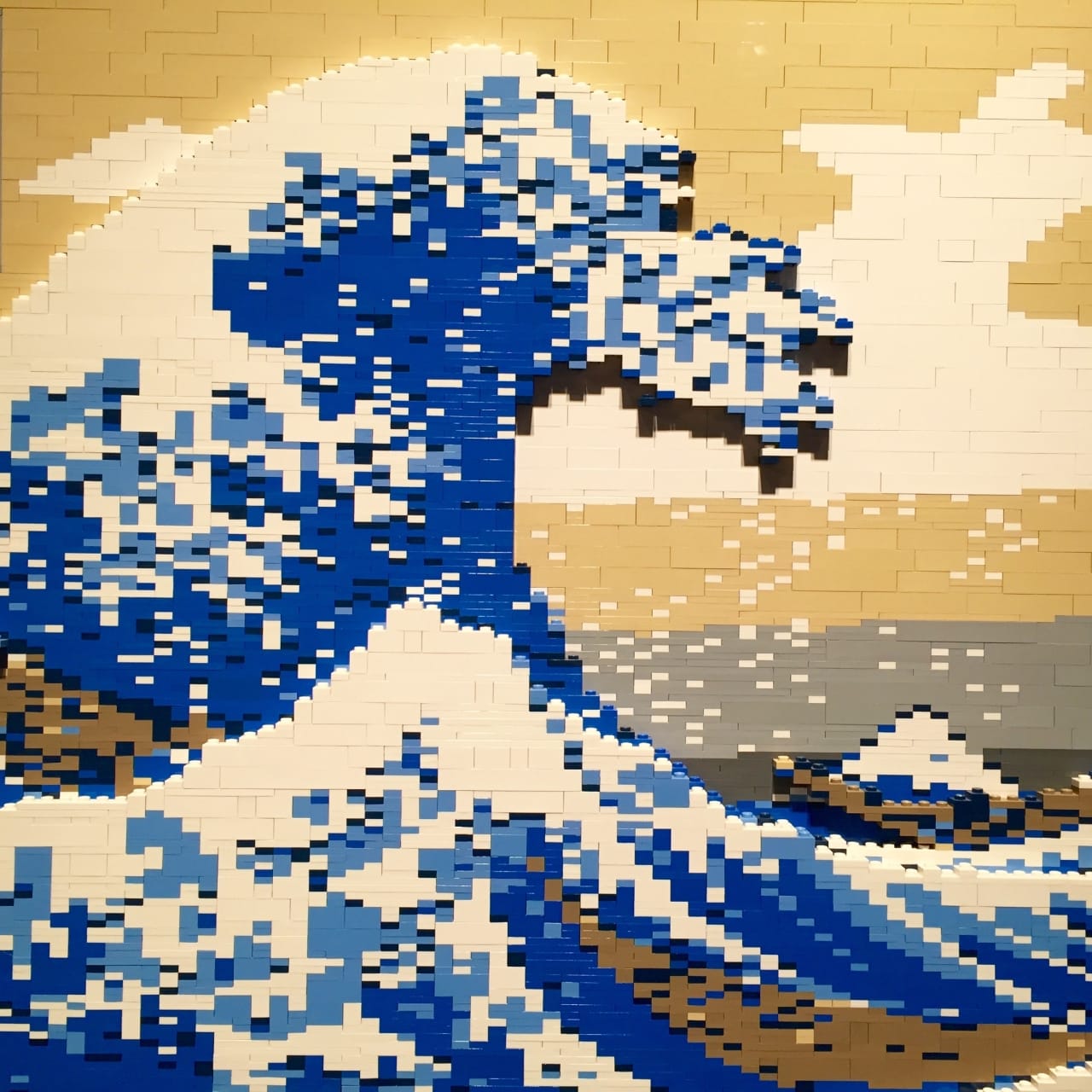 Wordless Wednesday: The Great Wave in LEGO
One of the gifts I gave the Husband for his birthday was an afternoon at The Franklin Institute checking out some of their exhibits. One of them was called "The Art of Brick" and contained TONS of amazing artworks made of LEGO Bricks by contemporary artist Nathan Sawaya.
There were tons of rooms filled to the brim with replications of famous artworks (and many originals, too!) made entirely out of the little toy bricks. It's been called the "world's largest gallery of LEGO® art" and is pretty awesome!
Today's WW photo is a LEGO version of the famous color woodcut The Great Wave. There are 3 dimensions of bricks so it's just coming out at you, and is so cool! The original woodcut is fully titled The Great Wave off Kanagawa by artist Katsushika Hokusai.
I have a lot of photos from the exhibit and will post them tomorrow! 🙂
Have you seen The Art of Brick exhibit?